While other HRMS offerings require you to change your processes to fit their platform, Workline is built around your processes. Have off-roll staff? Have a unique performance management process? We'll help you systemize that on Workline.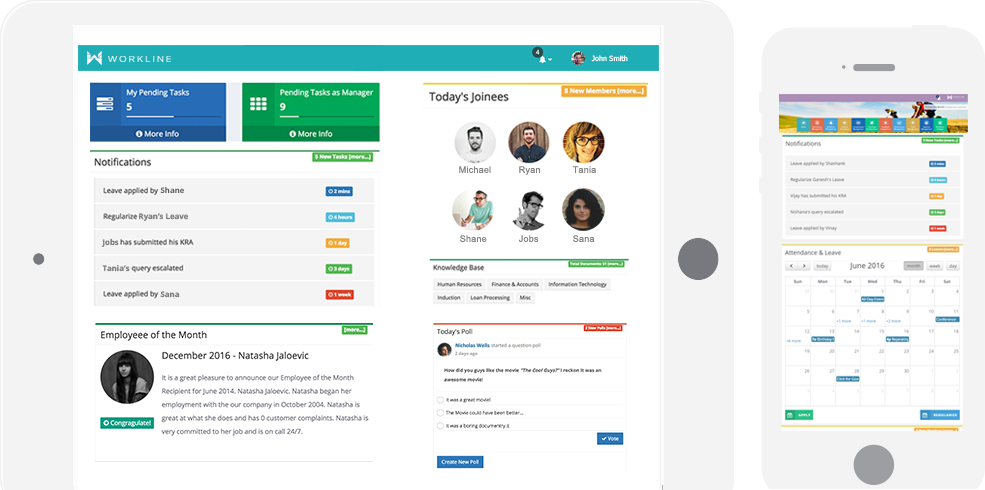 Your data is encrypted and sent over HTTPS and stored on a sophisticated, multi-redundancy server system. We backup daily and store your data in multiple locations to ensure your data is completely secure.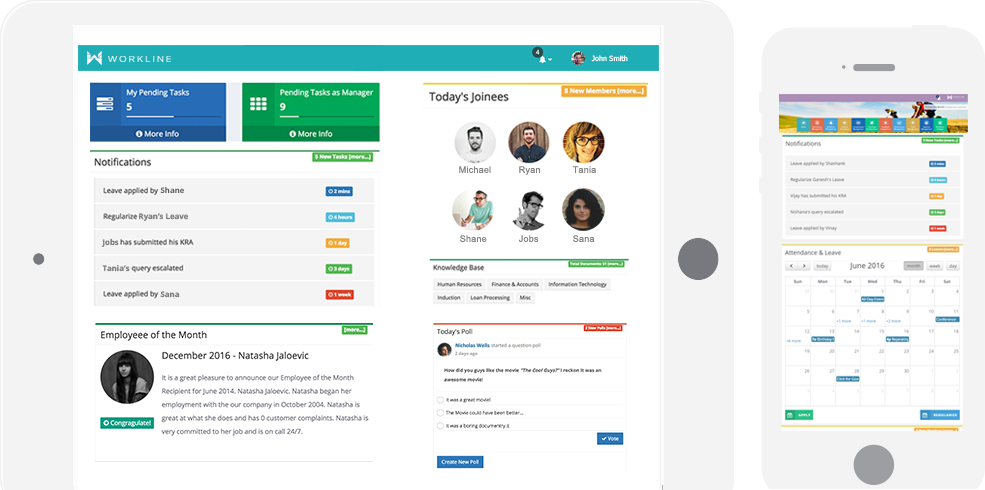 Hiring hundreds of off-roll staff? Tied up with a contracting company to manage a division? Workline can be rapidly scaled from a handful of users to hundreds of simultaneous users. Our state of the art infrastructure is constantly updated to ensure it can meet your emerging requirements.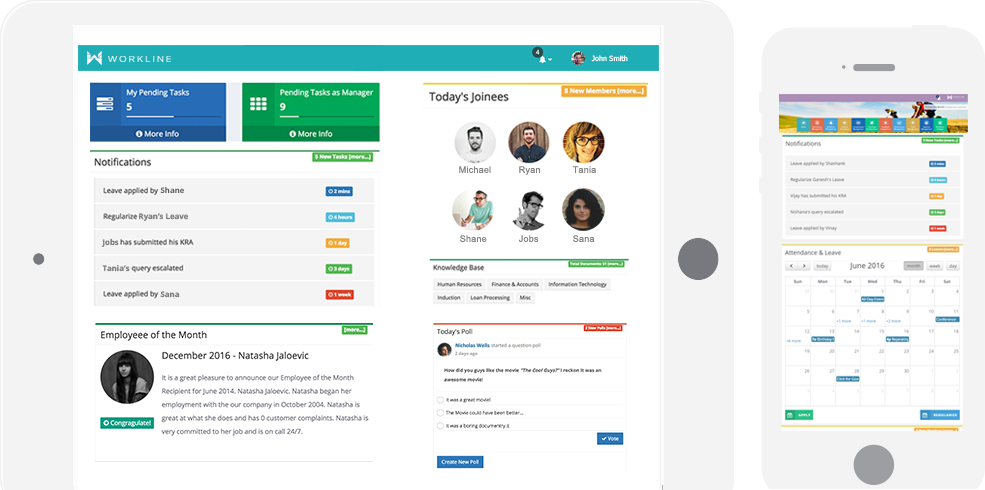 No waiting for reports to be emailed to you. No waiting hours for the system to reflect data changes. Workline is a 100% real-time platform. Add users, upload documents, push announcements, manage requests and much more in a real-time environment.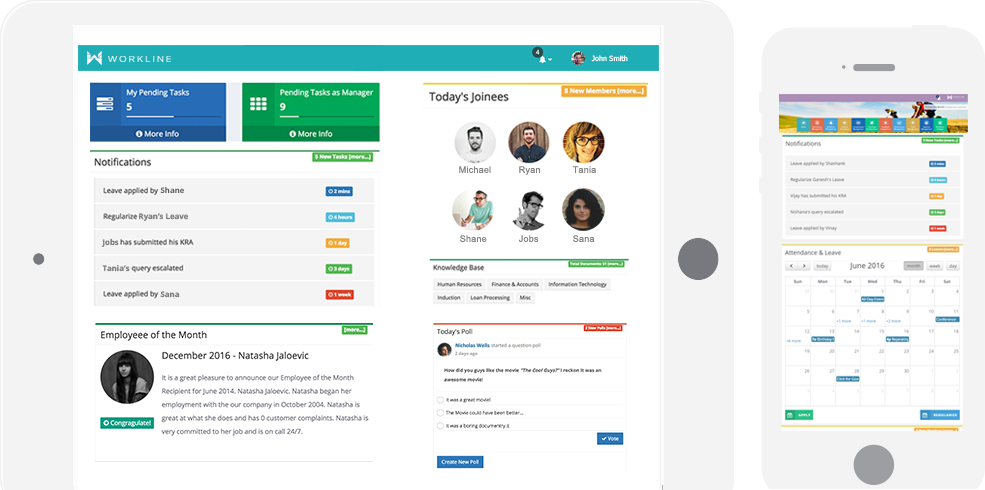 Get instant reports in graphical and tabular formats. Workline's strength lies in a powerful analytical backend that crunches your data to give you instant insight. Set up exactly to your requirements and with no latency, Workline empowers you with real-time insight available within seconds.